Innovation Spotlight Sponsor and Education Change Agent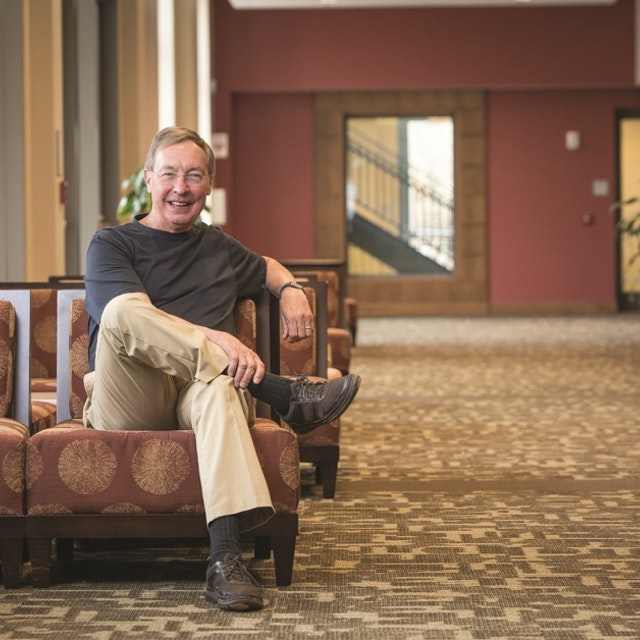 "I have an unusual vantage point on the future of our children and our nation. I spent my career in the world of innovation, and my track record there suggests I might know a bit about it. And over the past decade, I've immersed myself in the world of education. I don't claim to have the expertise our classroom teachers have, and I respect their insights — celebrate them, actually. But I have insights into the world our children will live in as adults, and the ways this future ought to affect the way we educate children. I fight every day to do what I can to help give children a creative, uplifting education that prepares them to lead lives of purpose. Make no mistake, the challenges are serious. But so are the opportunities.
In 2018, I formed an education non-profit with Sir Ken Robinson. Tragically, Sir Ken passed away in August 2020. But our efforts have carried forward, and developed into the remarkable online WhatSchoolCouldBe community for innovative educators, along with the powerful Innovation Playlist change model. If you are a change agent seeking to elevate life and learning outcomes for the children in your world, this community offers unparalleled support, with compelling resources, like-minded and supportive educators, and an authentic sense of what is possible. All for free to you, your school, and your district."
Our What School Could Be initiative is a community-powered platform that — we immodestly claim — is the best professional development ever offered to educators. Based on your great work in the field, its confidence-building steps will unleash student — and teacher — potential. Check out the short video overview and join our fast-growing community now! Also available on iOS and Android.
This platform offers:
Exchanging resources

Collaborating on joyful learning

Building a supportive network
Surely, the purpose of school isn't producing data. School ought to prepare children to lead fulfilling lives in a dynamic, uncertain future. Which raises two essential questions:
What is your vision of what your school could be?

How do you make informed progress toward that vision?
The Innovation Playlist is a powerful change model based on small steps that elevate learning and life outcomes. It brings your community together to build consensus on your North Star. It trusts teachers to lead the way, build on successes, draw on best practices, and do what you take joy in — challenging your students in creative, distinctive ways that prepare them for life.
Already, the Innovation Playlist is working in the field — in classrooms, schools, districts, even in entire states. This illustrative use case brings it to life, as does this compelling documentary produced by a team in Hawai'i, and this documentary produced by students in Virginia. The goal of the Innovation Playlist? To help your school become the school you know your students need, not the school you inherited, by providing you with on-ramps to deeper learning.
What School Could Be — The Book
Innovation expert Ted Dintersmith spent an entire school year on a most unusual education trip. He went to all 50 states, visited 200 schools, and convened 1,000 community forums and meetings. He set out to raise awareness about the urgent need to reimagine education to prepare students for the career and citizenship demands of an increasingly innovative world.
But as he traveled, Dintersmith met innovative teachers all across the country — teachers doing extraordinary things in ordinary settings, creating innovative classrooms where children learn deeply and joyously. Students engaged and inspired by teachers who help children develop purpose, agency, essential skillsets and mindsets, and deep knowledge. The insights of these teachers offer a vision of what school could be, and a model for how to help schools achieve it.
Most Likely To Succeed Documentary
Most Likely To Succeed is a thought-provoking documentary feature film that reveals the growing shortcomings of conventional education methods in today's innovative world. The film explores compelling new approaches that aim to revolutionize education as we know it, inspiring school communities to reimagine what students and teachers are capable of doing. To date, MLTS has screened for thousands of audiences around the world, igniting conversations and empowering change along the way. Share the film with your community to activate change now.
From Director Greg Whiteley (Last Chance U, Mitt,) and Executive Producer Ted Dintersmith (author, Most Likely to Succeed).