How to Access Your Graduate Credit
All graduate credit from all NDCEL conferences and professional development is done through the University of Mary.
You are able to collect your Learner Transcripts from Canvas Catalog by logging into Canvas Catalog > Student Dashboard> PDF Transcript (right-side).
In Catalog, you can view a transcript of all your enrollment information as displayed in your In Progress and Completed Catalog tabs. If a program has multiple programs, the transcript only shows the first subprogram.
Transcripts also display credits earned as well as credits available to earn (when enrollment is completed). This transcript can also be used for licensure renewal.
Please log into the Canvas Catalog Dashboard page with your username and password. Here is the link to the Canvas Catalog webpage. You need to use this URL because this is the canvas account you will need to log into to collect your graduate credit earned through NDCEL. Note: your school might have a Canvas, but that login and account is separate from the one you use for NDCEL.
Username: Your Email
Password: The default is UMary123 (but you may have changed it to a personal one. This default is if you have never logged in before).
If you would like to update your password, please click here for directions.
Some screenshots are provided below.
If you have additional questions, please email Shelby Imdieke at UMary at saImdieke@umary.edu or call at 701-355-8134.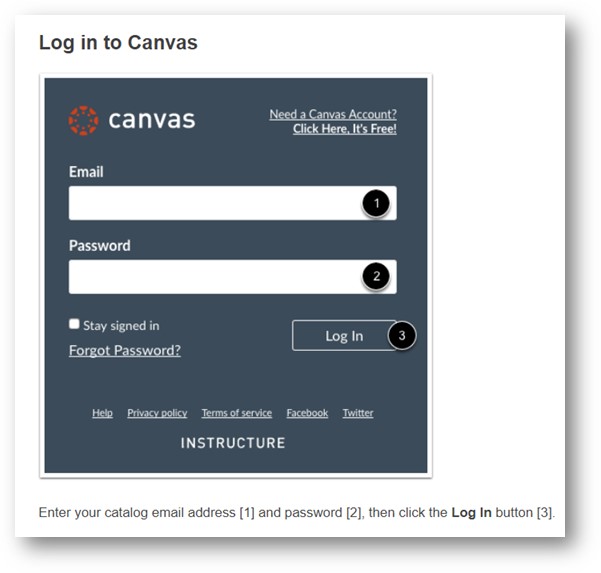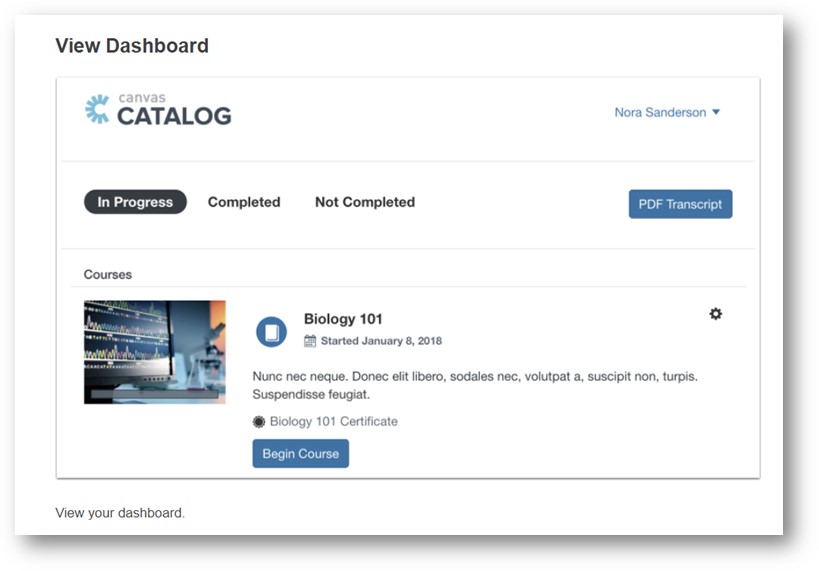 How NDCEL Does Grad Credit
Fall Conference
University of Mary Graduate Credit
NDCEL 2022 Fall Conference offers the opportunity to receive one (1) graduate credit. Graduate credit will work differently this year. Every individual who wants to gain University of Mary graduate credit will need to register individually. All attendees will be required to complete the canvas course to receive the credit, whether they attend the in-person or recorded sessions.
Explanation of how to obtain credit: In Canvas, answer the discussion question that goes with the session you viewed in-person or virtually. To earn graduate credit you must earn 15 points. 15 points = 1 credit. Points will be awarded based on the length the sessions. Some recorded sessions may not be a full point. Examples: 30 minutes = .5 credits, 1 hour = 1 point, 90 minutes = 1.5 points, etc.
We will submit completed credits to UMary at the end of each month.
Please make all checks out to NDCEL.
All Other Conferences*
We will give you a scan-able badge. Then, you will need to scan in all days of the conference. You will also need to attend the social if there is one.
Lastly, take the post-conference survey.
*May vary from conference to conference but generally, this is our protocol.