2022 NDCEL Fall Conference - October 19-21, 2022 - 47th annual conference!
October 19-21, 2022*
*Only board members meet on the 19th, everyone else starts on the 20th and ends the 21st.
The 2022 NDCEL Fall Educators Conference is a tailor-made conference for school leaders, administrators, teachers, instructional staff, counselors, social workers, Title1, and special education personnel. The best and the brightest minds in education gather annually for this leadership conference in the great state of North Dakota. Keynote speakers for this event are Dr. Adolph Brown, Dave Weber, and Deb Eslinger. Join us for meaningful networking, dynamic speakers, a robust vendor show, graduate credit opportunity, and valuable professional development.
Virtual/Recorded Conference:
We also will be offering this conference in a virtual format: the breakout sessions will be recorded during the live conference for later viewing. The recorded portion of this conference will be hosted on the NDCEL Canvas. You will receive an invite for the Canvas course and sessions will be available the week AFTER the event (October 26, 2022) through April 30, 2022. All but the keynotes and the governor's Q and A will be recorded (technology permitting). Keynotes will not be live-streamed as we do not have permission.
Join us in-person or watch the recorded conference (or go back and re-watch breakout sessions or view the ones that you didn't see at the live event)! Keynote addresses NOT be live-streamed.
Go here for program - breakout descriptions included!
Bismarck Event Center
315 S 5th St, Bismarck, ND 58504
Enter Door 43
University of Mary Graduate Credit
NDCEL 2022 Fall Conference offers the opportunity to receive one (1) graduate credit. Graduate credit will work differently this year. Every individual who wants to gain University of Mary graduate credit will need to register individually. All attendees will be required to complete the canvas course to receive the credit, whether they attend the in-person or recorded sessions.
Explanation of how to obtain credit: In Canvas, answer the discussion question that goes with the session you viewed in-person or virtually. To earn graduate credit you must earn 15 points. 15 points = 1 credit. Points will be awarded based on the length the sessions. Some recorded sessions may not be a full point. Examples: 30 minutes = .5 credits, 1 hour = 1 point, 90 minutes = 1.5 points, etc.
We will submit completed credits to UMary at the end of each month.
Please make all checks out to NDCEL.
Go here to register for GRADUATE CREDIT.
Fall Conference Cancelation Policy: For cancelations and refunds, attendees will need to contact NDCEL before 12pm on October 17, 2022. Health matters, natural disasters, and emergencies are exempt from this policy. We do recommend still keeping your registration as you have until April 30, 2023 to watch all of the sessions via Canvas!
Register for the Conference
You can still register for the virtual conference!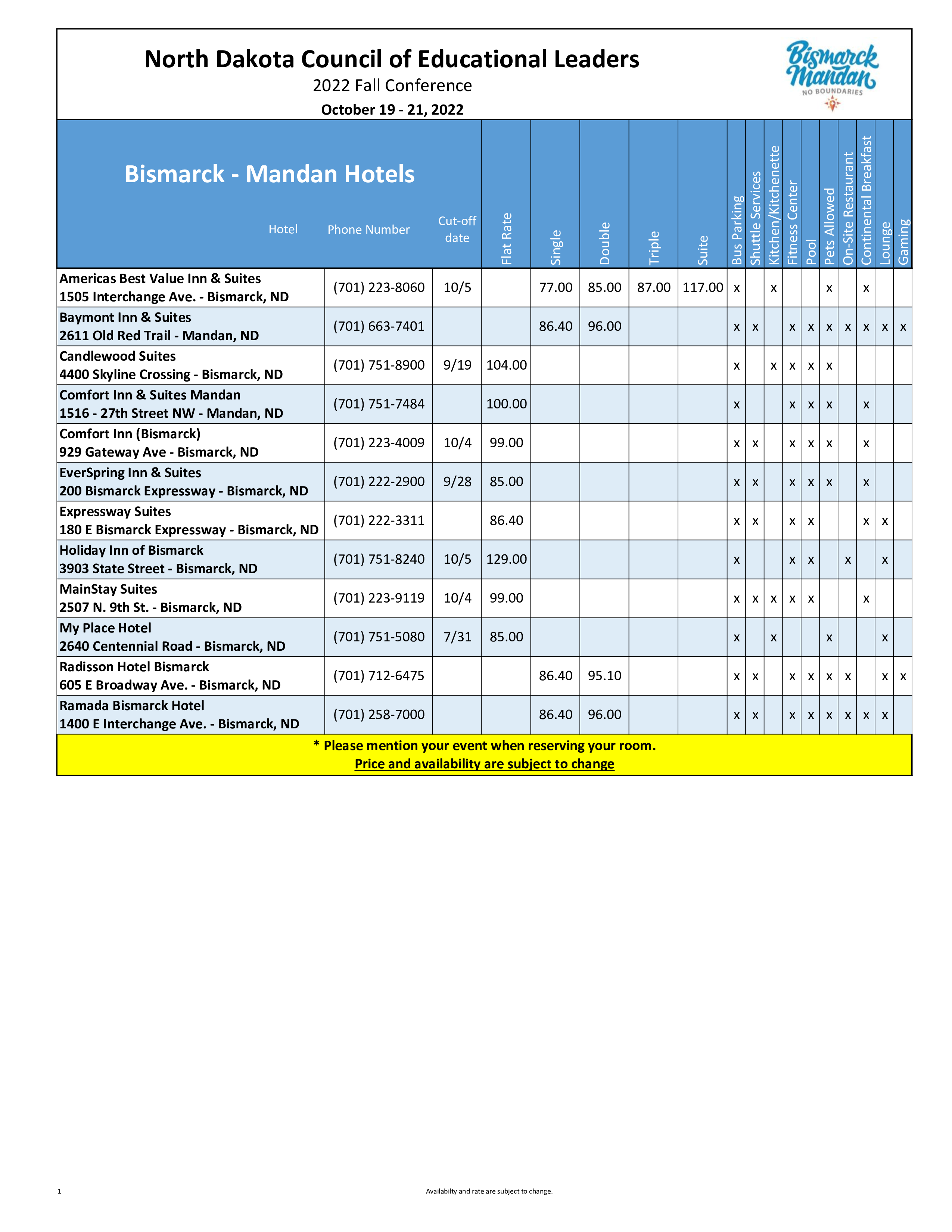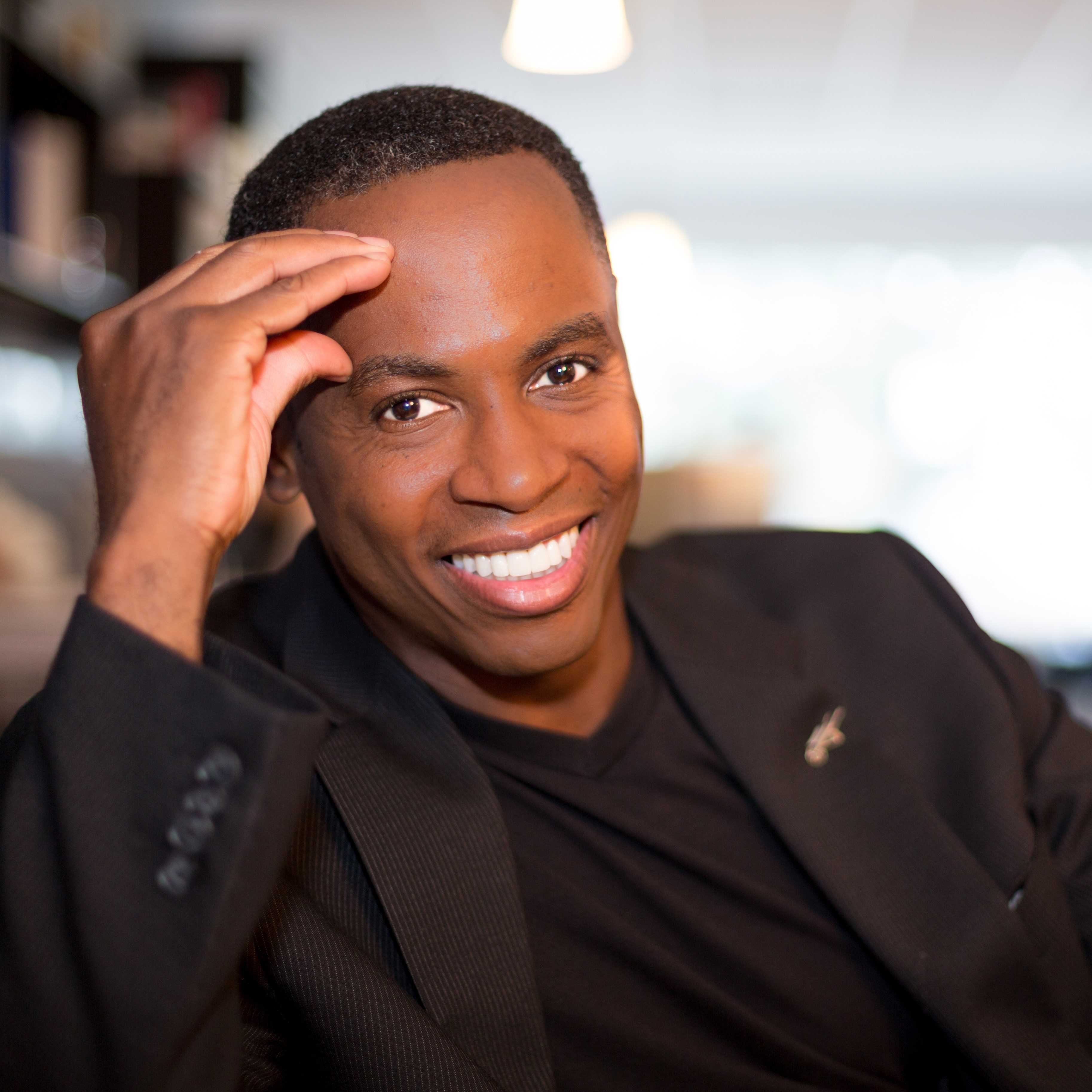 Dr. Adolph Brown, III without a doubt, offers the most uniquely inspiring, relevant, and entertaining yet profoundly challenging presentations around. He is an American businessman, mental health expert & clinical psychologist, investor, author, master teacher, urban and rural school educator, research-scientist, and keynote speaker. He is a servant-leader at heart, a life-long mental health & social justice advocate and a career teacher educator. He is admired around the world for his simple and direct "Real Talk," and powerful, universal and timeless teachings. For over 30 years, Dr. Brown has researched, field-tested, and implemented a set of concrete strategies used to support and enhance schools and businesses around the world. Dr. Brown is best known for inspiring all who hear him to learn, laugh and lead, while as an implicit bias speaker simultaneously reducing unconscious bias at every turn. As a subject matter expert, he is the leading provider of anti-bias training in business and education. Dr. Brown knows that understanding structural inequities is only the start, however dismantling the foundations from which these structures are built leads to solutions. He is highly regarded as the "balcony" leadership speaker and highly skilled peak performance coach who gets you from where you are to where you want to be. Also as a credentialed Master Teacher, he helps teachers reach every student. As a much sought-after and highly effective Unconscious Bias, Equity, Diversity and Inclusion keynote speaker, Dr. Brown skillfully addresses the impact of stereotypes. He credits much of his success to the luxury of humble beginnings of being reared by a single parent mother in abject poverty of the inner city housing projects infested with gangs, drugs and violence. His oldest sibling and only brother Oscar was murdered when Adolph was only eleven years old. Young Adolph often received a respite when he was sent to spend summers with his grandfather in rural farming country, and when he was sent to the library for time-outs in elementary school. Adolph became the first in his family of five to participate in Head Start, graduate high school, and attend college.
After considerable corporate and entrepreneurial success, Dr. Brown followed his own dream of being "Good Medicine" for the world by sharing good science, good practice, and good news. Nowadays as a Master Teacher, Dr. Adolph Brown shines in the classroom, in research and on the big stage. He is in the top 1% of world-class scholar teachers based on peer-reviews, nominations, teaching performance, teaching awards, published evaluations and ratings from American's best schools, colleges and universities. He is recognized as one of the top 10 most influential thought leaders in America. Although he does not consider himself a motivational speaker, he was selected as one of the top motivational and inspirational speakers in America as well. Dr. Adolph Brown is one of the world's foremost attitude experts, personal development coaches and humorists. His reputation as "The World's Greatest Edu-tainer!™" is always memorable and has won him fans around the world.
Dr. Brown is the author of acclaimed books, including the international mental wellness best seller, Two Backpacks. Other best sellers authored by Dr. Brown include a business soft skills classic - Championship Habits; and the education classic - Real Talk. He is also the co-author with his third grade teacher of a children's book, It's Gonna Be A Great Day! for youth. His trainings have withstood the test of time with audiences all over the world and he is still extremely passionate and committed to helping others "Learn, Laugh & Lead' in all walks of life while spreading "Love, Light and Insight" wherever he goes. These tour de force performances helped establish him as a sterling international stage presence.
His accessible, affable personality and his broad and infectious smile endears him to fans the world over. From Brazil to Toronto, from Cancun to Singapore, from the Virgin Islands to Africa, millions of people and countless business, corporate, early childhood, K-12 primary and secondary education, higher education campus, and family and community engagement clients throughout the world have personally experienced the "Wow" of Dr. Brown's quiet charisma, profound insight & knowledge base and energetic introverted personality. He dynamically engages, educates and inspires his audiences from all walks of life. His bridge-building approach is brilliant with a massive power to embrace and bring great hope to the world. His keynotes, lectures and seminars transcend all differences – political, religious, socio-economic, philosophical, gender, lifestyle, generational, etc.
His client list from headlining both live and virtual events reads like a Who's Who of Corporate America and the Educational Arena. Numerous clients exclaim that they wish there was a way that everyone in the world could hear Dr. Adolph Brown, III. Many also say he's the best they have ever seen. "I don't think we will see a second to him in our lifetime," said meeting planner and promoter Michael Collins describing Dr. Brown as "the change agent of our day, who is thoughtful, funny, bold, smart, charismatic, astute and charming, a crowd-pleaser wherever he goes." Dr. Brown remains humble and grateful for his journey. He is most proud to be the husband of Marla and father of eight uniquely beautiful human beings including a special needs daughter and a grandson.
Go here to learn more about Dr. Adolph Brown.
Keynote: Putting Down What You Are Carrying... & Preparing For The Tasks At Hand!
Our personal troubles, private challenges, and societal crises beyond our control can become baggage over time, and we risk dumping it on others. Putting down the baggage can be scary. It will require us to redefine who we are and what we are capable of becoming. Unresolved issues due to the disruption of the pandemic, unforeseen setbacks, societal unrest, neglected relationships, career failures, illnesses, or huge financial loss may lead to over indulgent and/or other unhealthy behavior in order to mask underlying issues. Our future success depends on our willingness to unpack and put down our baggage. Join Dr. Brown on this remarkable journey of "letting it go and emptying it out."
Learning Objectives:
1. Learn that once we rid ourselves of the limiting negative thoughts, feelings, judgments, experiences, we can experience fulfillment in our natural state.
2. Learn that acknowledgement is crucial to unloading these issues and beginning the journey onward.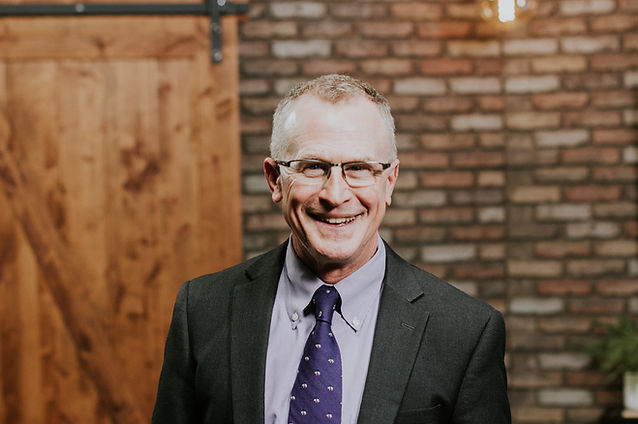 Mark Victor Hansen, the noted co-author of the #1 New York Times best-selling series, "Chicken Soup for the Soul", says of Dave Weber…"Dave is a superstar. He WOW's his audience to think and take action now. I predict he will become one of the top 10 speakers of our time."
Dave Weber is an internationally recognized speaker, humorist, author, and trainer in helping people make progress on purpose… and he has the track record to prove his techniques work.
As an honors graduate from Mercer University, he simultaneously captained the university's NCAA Division 1 soccer and volleyball teams and was accorded All-Conference honors in both sports.
Upon graduating Weber began his professional career at Motorola. After three years of award-winning selling and training, he left corporate America to launch his own speaking and consulting firm.
For 30 years, Weber has been one of the country's most sought-after speakers. Speaking an average of 165 times a year his high energy and entertaining style have made him a crowd favorite.
While his fun, upbeat style might initially get him invited to present, it is his wide range of topics, great content, and timeless principles that get him invited back time and time again.
Having spoken to education professionals from all 50 states, Dave's corporate clients include some the best- known companies in the world:
FedEx
AT&T
Bank of America
Delta Airlines
Chick-fil-A
Southern Company
Shaw Industries
IBM
Coca-Cola
Waste Management
Cintas
Nike
Aflac
Chevron
Sherwin Williams
& Hundreds more
In addition to keynoting on the motivational speaking circuit, Dave is the author of 2 best-selling books:

"Sticks and Stones Exposed: The Power of Our Words"

"Leadership Redefined: The 12 X's of Success for TODAY'S Leader"
and is the co-creator of the internationally acclaimed ON DEMAND training program called

"My Inbox is Full and I Can't Get Out!"
Dave and his wife Tina, have 2 grown kids and are the proud grandparents of 4 granddaughters. They live outside Atlanta, GA.
Go here to learn more about Dave Weber.
Keynote: Sticks and Stones Exposed
This hilarious presentation zeroes in on the power of our words and the impact they have on the culture and climate of an organization, department and a school. Regardless of whether a district is in-person, virtual, or hybrid, we are learning from the research that relationships are crucial for student and teacher success. With so much emphasis on rigor and relevance in recent years, many have left off what research is telling may be the key – relationships. Rigor and Relevance without Relationships can lead to Rebellion. The Harvard Principals Center released the following statement: "The most powerful predictor of student achievement is the quality of relationships among the staff." Discover how to transform your environment and your relationships and how to build a great "community" within your team, school, and district, while having the most fun ever!
Learning Outcomes:
1. Discover the 6 most powerful relationship building words in the English language and when to use them
2. Learn the secret to bringing out the best in the people we work with and students we serve
3. Develop a proven process for drawing people closer and creating a great place to work
Deb Eslinger
CEO of Eslinger Consulting, LLC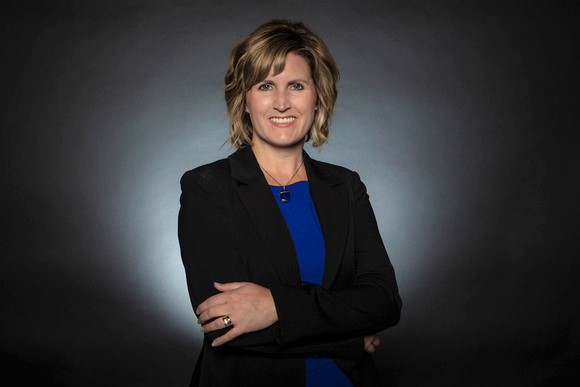 Deb provides executive training, speaking and coaching to support high performing individuals and teams to achieve their desired results. She does this by lifting leadership lids, providing opportunities for individuals to learn and align with good values, and ultimately helping others unlock their given potential. She has a passion to help individuals gain insights on how they are naturally wired so that they can become better communicators and build meaningful connections and experiences with others.
Deb is a Maxwell Leadership Certified Team member. She has the honor of being one of the Peer Faculty members providing training and guidance to the 45,000+ global Maxwell Leadership team members. She also serves as the President of the President's Advisory Council in which she leads nearly 300 global team members. Deb loves adding value to those who strive to add and multiply value to others.
Given Deb's past leadership role as the Executive Director for a statewide North Dakota non-profit, she has developed extensive experience in operations management, strategic planning, developing teams and overall leadership development. That has led to her now serving as Director of Operations and as Executive Partner to the Executive Director of the Maxwell Leadership Foundation which is all focused on transformation of individuals, communities, cities and countries.
What drives Deb? Finding ways to serve and add value to others along with spending time creating memories with her amazing husband and their two beautiful girls. She knows every day is a gift and should be lived to the fullest to create your best life!
Go here to learn more about Deb Eslinger.
Keynote: The Power of One
It has been said that "One book, one pen, one child, one teacher can change the world." A teacher can have an incredible impact in a student's life that lifts the lid of potential and opens up new doors of opportunities for them. We also know that there is no shortage of challenges in today's classrooms and our resilience muscle is being stretched like never before. Deb will take you through a journey of everyday life full of ups, downs and a whole lot of grit to make the most out of each day. In this session, you will learn valuable leadership principles that will allow you to use your influence to become a catalyst for change in the lives of your students, teachers and community. You will leave feeling inspired and recharged knowing what you do today is making a difference!
NDCEL Member Social Entertainment : Comedian, Dan Brown!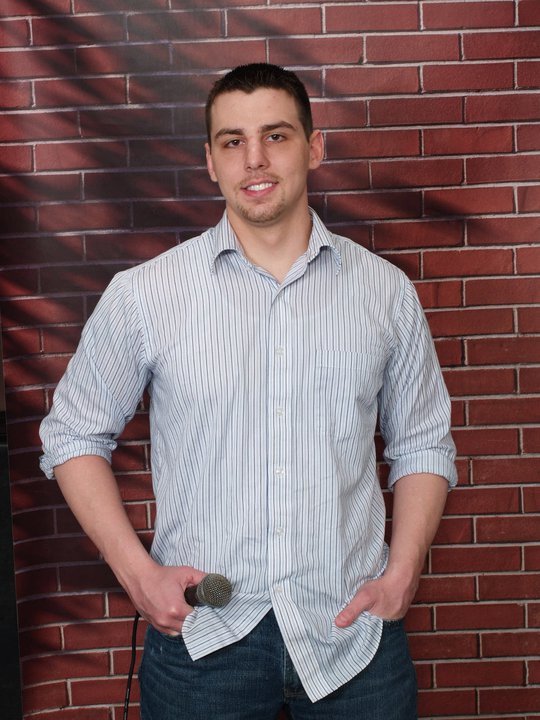 Dan Brown - As heard on SiriusXM
Growing up under the influence of Jim Gaffigan and Brian Reagan, Dan combines his real life observations and experiences into a performance that is honest and insightful that audiences can relate to and laugh at.

Dan talks about life from a wannabe superhero's point of view on having to grow up, family and relationships while maintaining honest and true.

He is funny, clean and ready to take his show on the road to Bismarck, ND!