The 2021 NDCEL PLC Summit registration is open!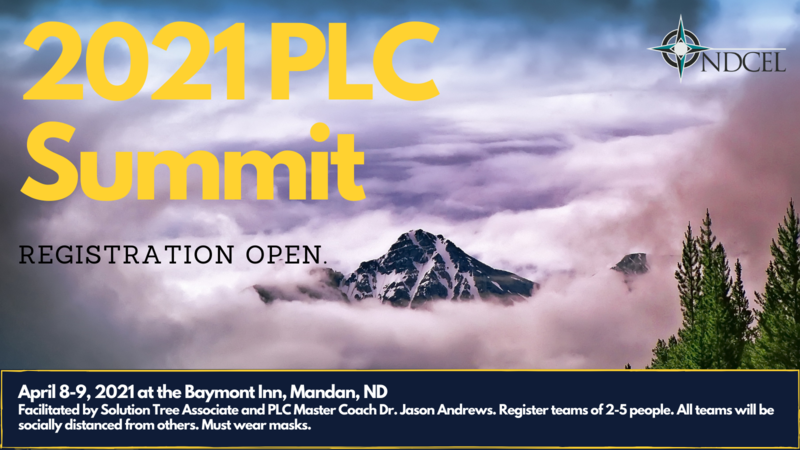 PLC Summit - April 8-9, 2021 - Baymont Inn, Mandan, ND - 2/8: 8 am - 4:30 pm (Lunch on your own), 2/9: 8 am - 12 pm
In-Person - PLC Summit 2021 Conference
The 2021 PLC Summit will be held on April 8-9, 2021 at the Baymont Inn and Suites 2611 Old Red Trail NW, Mandan ND 58554 in the Pier 7 Ballroom.
Thursday, April 8 (8 am - 4 pm) will be a full workday with Dr. Jason Andrews of Solution Tree. Friday, April 9th will be a half-day, 8 am -12 pm. We want to give your team time with your PLC work, so the second day will be a time with your team and the facilitator.
Jason A. Andrews, EdD is the superintendent of Windsor Central School District and the 2019 Superintendent of the Year. Previously, he served as a high school teacher, coach, co-curricular advisor, and middle school principal.
Teams will consist of 2-5 people per team. Schools may bring as many teams as they choose. Individuals from the same school will be "podded" together, but teams will be socially distanced. Please register each person on your team - Masks required. To begin registering, please click on "Register Yourself" (do not click on the submit button until you have completed registering).